Steve Archibald: Why Hull chose MOLECUBES' preclinical imagers for translational studies
2nd November 2023
A full suite of the benchtop scanners has been installed at the PET Research Centre thanks to their sensitivity and high throughput
MOLECUBES preclinical imagers have been installed at the PET Research Centre (PETRC) at the University of Hull. The state-of-the-art facility uses medical imaging for research and the early diagnosis of diseases such as cancer and dementia. It supports a wide range of internationally-recognised research programmes and is part of a group of integrated clinical facilities with links to Castle Hill Hospital.
PETRC's lab is equipped with a full suite of MOLECUBES including a γ-CUBE for SPECT, a β-CUBE for PET, and a X-CUBE for CT. By combining all three CUBES, the limitation of each modality is offset and provides a multimodal approach to preclinical imaging.
In this video, Professor in Molecular Imaging Steve Archibald explains how the MOLECUBES' high throughput and sensitivity made it a clear choice when it was decided to upgrade PETRC's existing preclinical scanners.
"… a solution that was fit for purpose …"
Steve said, "We really wanted a solution that was fit for purpose for our high throughput workflow, and also the capability to adapt to some of the developing preclinical research. MOLECUBES was the ideal supplier for that. There are a number of installs in the UK, so we spoke to other users and established the quality of this technology, and I spent some time looking at the data to make sure that we were going to be able to deliver our studies on this equipment."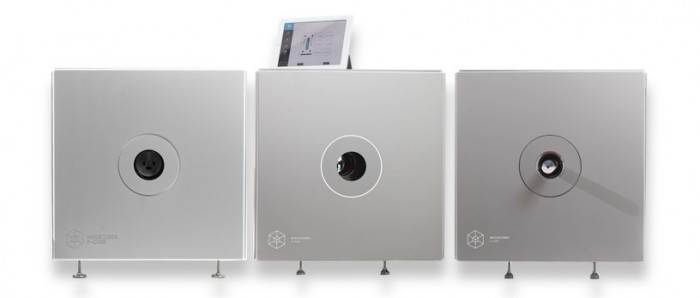 Translational PET imaging research
As a dedicated research facility, PETRC carries translational studies from preclinical research through to clinical trials. By using all three CUBES, Steve and his team benefit from the ability to perform PET, SPECT and CT scans simultaneously. The large field-of-view allows whole-body imaging for dynamic and gated studies.
Steve said, "We were extremely pleased to be able to see the level of sensitivity that could be achieved and the potential for the throughput of animal imaging."
Reduced bench space for improved working efficiency
Measuring only 54 x 54 cm, a remarkable feature of each CUBE is their compact size, which has allowed PETRC to maximise their workspace as Steve explained.
"Another core aspect of the MOLECUBES is the footprint; the space that they take up and that's helped us out in terms of utilising our space in a preclinical facility. There's not many places where you have the luxury of all the space you want and one of the things that it has allowed us to do is expand out and have dedicated space for different radioisotopes while still keeping our scanning facilities in the same building."
A decade of successful collaboration
Steve said, "We're really pleased to work with Southern Scientific over the past ten years. We've got a whole range of monitoring equipment and other pieces of radiation equipment … we were really pleased that they were offering a preclinical scanning solution that fitted our needs and of course we now get our support from Southern Scientific for this equipment."
Find out more
You can learn more about MOLECUBES by clicking the button below to request a guided demonstration with a product specialist.