Equipment to comply with IRR17
5th November 2020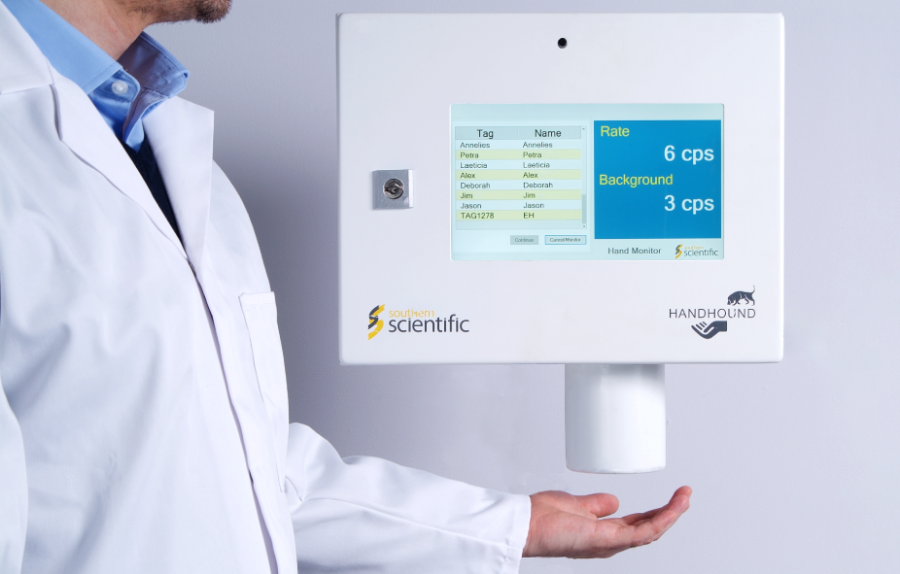 Are you keeping your employees safe and complying with IRR17 guidelines?
Ionising Radiation Regulations 2017 (IRR17) came into force on 1 January 2018 and superseded the previous Ionising Radiation Regulations 1999. To read the full legislation on the government website, please click here.
What are you doing to measure the dose limits of your staff?
In line with IRR17, "employers must put in place special procedures to prevent accidental exposures when people enter high-dose-rate shielded enclosures or plant. An example is where it is necessary for employees to follow a defined procedure involving the use of a suitable dose rate meter to check that a radiation source is safe before entry."
The PED range from Tracerco includes models for both experienced radiation specialists and employees who might not be specially trained to measure radiation exposure. The PEDs are lightweight, easy-to-use, and high-quality.
Tracerco PED features:
Detects X-rays and gamma rays from 33 keV - 1.33 MeV.
One-touch operation
Easy to read large Amoled display screen displaying dose rate, accumulated dose and animated silhouette indicating dose received
Multiple languages
Multiple users
Waterproof up to 1m
PC uploadable data allows historic and real-time viewing of readings using the free Dosevision™ software
The PED range also includes extended dose rate models such as the PED-ER and the PED-ER+.
Southern Scientific has been working with Tracerco since 2011 exclusively distributing radiation monitors and personal dosimeters to the life sciences, nuclear medicine, and security sectors in the UK.
How are you ensuring contamination is not leaving designated/controlled areas?
IRR17 states that "Special procedures should always be necessary to restrict the possibility of significant exposure. Employers should designate controlled areas in cases where:
(c) There is a risk of spreading significant radioactive contamination outside the working area."
To comply with this guideline, the voice-activated Handhound is designed for use in isotope handling areas where hands could be contaminated and prevents spreading contamination outside the area.
A collimated detector reduces sensitivity to background radiation and helps prevent false alarms from nearby patients.
The Handhound automatically keeps a record of hand contamination measurements for each user.
For ease of cleaning and decontamination, the Handhound also has stainless steel housing
NEW: We're now working with Tema Sinergie
Earlier this year, we announced our new partnership with Tema Sinergie to distribute their hand, foot and clothes monitor. Designed to measure gamma radiation and contamination levels in nuclear medicine labs, the monitors ensure contamination isn't leaving designated areas.
IRR17 Regulations
'304 Employers must designate an area as a controlled area if any person is likely to receive an annual effective dose in excess of 6 mSv, or an annual equivalent dose greater than one of the other values specified in regulation 17(1)(b) as a result of work in that area.'
https://www.hse.gov.uk/pubns/priced/l121.pdf pg. 68
'305 Employers must put in place special procedures to prevent accidental exposures when people enter high-dose-rate shielded enclosures or plant. An example is where it is necessary for employees to follow a defined procedure involving the use of a suitable dose rate meter to check that a radiation source is safe before entry'
https://www.hse.gov.uk/pubns/priced/l121.pdf pg. 68