University of Liverpool choose complete preclinical solution
8th November 2018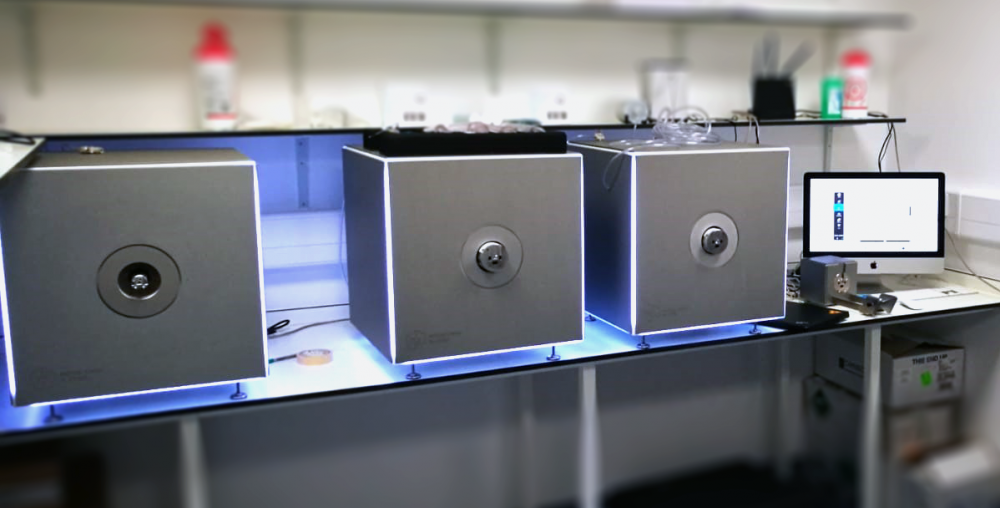 The University of Liverpool choose MOLECUBES preclinical imagers
The University of Liverpool have chosen MOLECUBES preclinical imagers as the foundation for their new preclinical laboratory. Southern Scientific have supplied a complete preclinical solution to fulfil their PET, SPECT, and CT scanning requirements.
To find out how we can fulfil your preclinical imaging requirements please get in touch.
MOLECUBES offer three innovative separate benchtop imagers or 'CUBES', perfectly suited for whole body in-vivo multimodal preclinical imaging.
β-CUBE
The β-CUBE PET preclinical imager is the sub-millimetre, high-sensitivity whole-body mouse and rat micro-PET scanner. The instrument operates with the latest photon counting technology, GPU-based event positioning, and iterative image reconstruction.

X-CUBE
A high throughput CT imager, the X-CUBE CT preclinical imager allows for fast whole-body mouse and rat CT imaging at extremely low doses with excellent soft tissue contrast. Lightweight, with a self-shielded imaging unit; it is a truly mobile in vivo scanner.

γ-CUBE
The γ-CUBE SPECT preclinical imager offers high-sensitivity, high-resolution whole-body mouse and rat SPECT imaging. Patented lofthole technology and laser-sintered collimators, combined with high-resolution detectors, resulting in a truly high-end, benchtop imager.

For more information about the CUBES or how we could fulfil your preclinical imaging requirements, please contact us now.