Did you know this about Wilma?
23rd November 2017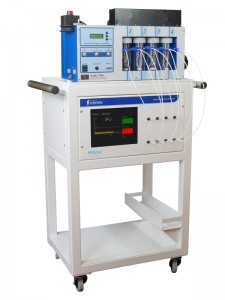 Wilma can be used to test for radioactive contamination in both air and water.
Wilma is an automated, online water monitoring system which can be used for detecting alpha and beta contamination in water via liquid scintillation counting.
The fully integrated system streamlines the process of sample collection, preparation and disposal whilst minimizing waste production and consumable requirements.
As well as being able to sample directly from various water supplies, Wilma can also be combined with a tritium or 14C bubbler to automate contamination in air monitoring. Along with drawing a water sample directly from the bubbler, the customized software is able to empty, wash and refill the bottles as part of the standard operating procedure.
This application allows long-term, remote monitoring of contamination in air levels down to less than 10 Bq/m3, ideal for monitoring in isolated locations or areas where access is difficult.