AlphaGUARD - Radon Monitoring On The Set Of Underworld
13th December 2021
The AlphaGUARD was recently featured on the upcoming TV series, Underworld (produced by ZDF Enterprises and available on Curiosity Stream), a show where scientists and archaeologists went caving in different locations around the world.
Rob Myler,TV Producer, said: "Because we are spending a prolonged period of time inside the caves, we have a duty of care to measure and monitor radon gas exposure, according to the latest HSE regulations. We required a solution to measure the dose for the crew members across the entire series."
"One such cave called Titan in Derbyshire has the potential for very high levels of radon."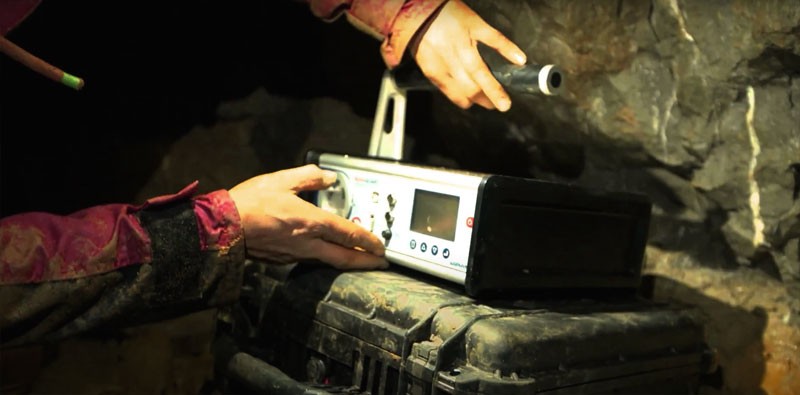 AlphaGuard and Alpha-E for radon detection
Laura said: "After our initial conversation, we suggested that the AlphaGUARD and Alpha-E would be the ideal solution to meet the team's needs.
"The AlphaGUARD unit was used to assess the area before the crew arrived. It was a static solution to measure radon gas levels over a prolonged period of time.
"The AlphaE was worn by each crew member so that individual exposure and dose rates could be tracked over the course of filming the series.
"While the AlphaGuard provides great data overall, the caves deep shaft made it impossible to get accurate dose readings for the team members. The AlphaE provides the same great features for tracking radon as the AlphaGUARD, but in a more portable solution."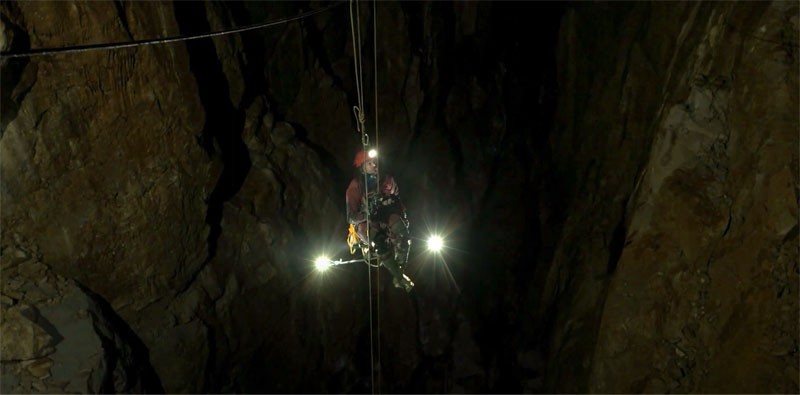 AlphaGUARD and AlphaE – simple to use radon detectors
Rob continued: "You simply turn both of the units on, wait a moment and they begin recording the radon gas levels. When you're done, simply turn them off, take them out of the cave and download the results. Both units measure the current level of Radon gas, but also record that level over a period of time so you can calculate the dose at a later time."
The crew have filmed in different locations around the world, but this is the first time they have filmed inside caves and required a radon gas monitoring solution.
---
For more information about the AlphaGUARD and AlphaE products, or to book a demo with our product specialists, contact us on the link below.