H-Series Gamma Imaging Spectrometer - H3D H420
22nd November 2021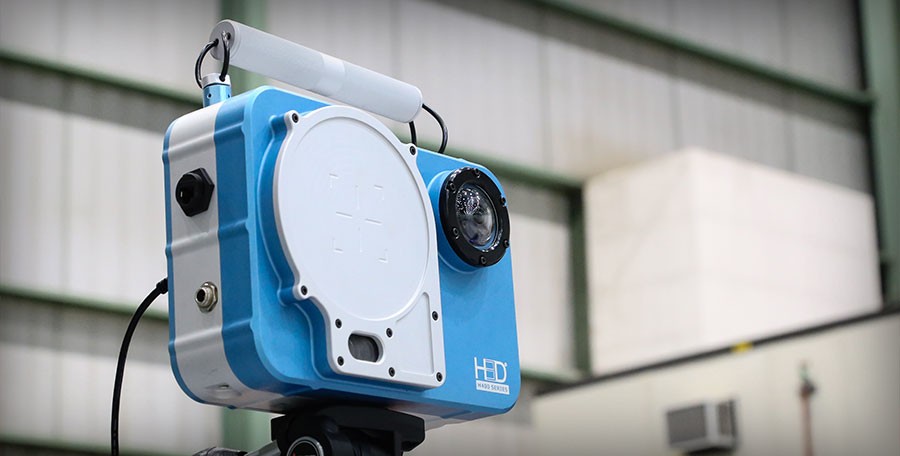 What is the H3D H420?
The H420 is a Gamma-imaging system that utilizes Cadmium Zinc Telluride (CZT) detectors, capable of identifying, quantifying and localising gamma-emitting isotopes in nuclear power plants, emergency/accident situations, hospitals or industrial sites.
The use of CZT detectors allows the H420 to be small and lightweight as it doesn't require a cooling system to operate. The H420 can be used with mains power for continuous use or work for up to 6 hours on the built-in battery, making it both portable and versatile for field use. The CZT detectors are semi-conductors working at ambient temperatures with an energy resolution lower than 1%.
Is it easy to use?
The system has been designed to be user friendly, with clear to navigate menus via the full-color high-resolution touch screen display. Alternatively, the H420 can be controlled with the supplied tablet or a laptop or even a smartphone connecting via WIFI, Bluetooth or ethernet cable.
Turning on the device from storage takes less than 2 minutes and when ready, it automatically starts a measurement and saves this to the USB stick plugged into the system. Measurements can be renamed in real-time or later using Visualizer, the post-processing software.
The H420 includes an integrated range finder that calculates the distance between the source and the instrument for better imaging reconstruction. This distance can be saved automatically according to the range finder or modified manually.
It is also possible to add notes to the measurement and take additional pictures in case of any scenario change.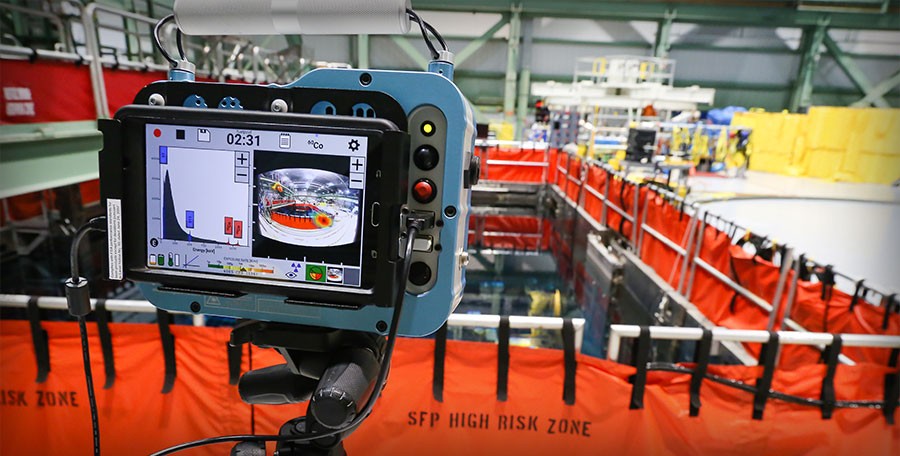 Reporting with the H420
Visualizer is the post-processing software supplied with the camera. Simply plug the USB into the computer where Visualizer has been installed and it will automatically import and display all the measurements. Each measurement includes both a spectrum and a picture for the user to re-run the analysis.
The analysis can easily be performed with the background subtraction, high-resolution imaging and quantification tool. The software also comes with standard libraries that can be easily modified.
---
To find out more about the H420 CLICK HERE, alternatively, contact us directly at info@southerscientific.co.uk and our product specialist will be happy to help.