Detecting fentanyl with the FLIR Griffin G510 and Serstech 100 Indicator
19th March 2020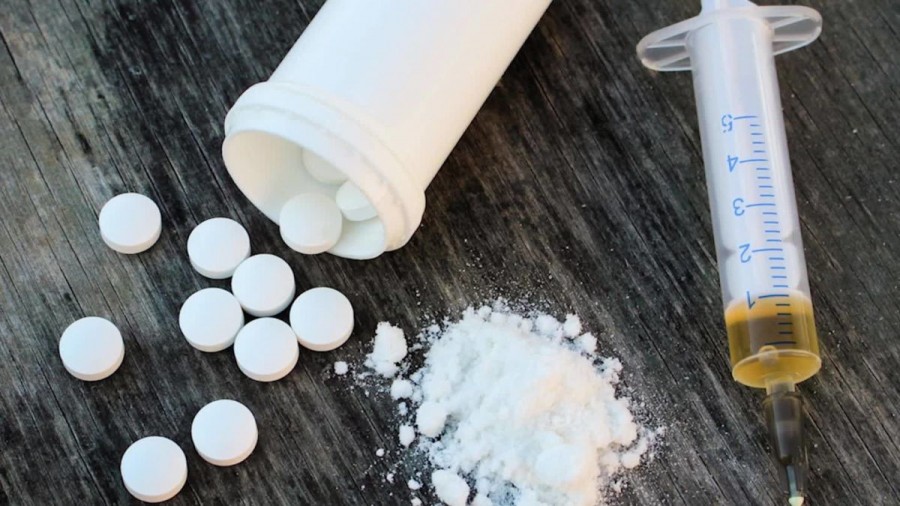 Identifying fentanyl with the FLIR G510 and Serstech Indicator
Fentanyl misuse is a growing, lethal problem in the UK. A government report from earlier this year stated that the number of deaths caused by fentanyl overdoses have increased almost 17-fold since 2008, following the harrowing trend in North America.
The dangers of fentanyl misuse
Pharmaceutical fentanyl, an opioid known to be around 50 to 100 times more potent than morphine, is effectively used throughout medicine to treat pain and induce anaesthesia. When used incorrectly though, fentanyl can be incredibly dangerous – it is reported that as little as 2 mg can kill a person.
Synthetic fentanyl analogs, including carfentanil, acetylfentanyl and furanylfentanyl have also penetrated the black market in recent years. One of the most dangerous analogs, Carfentanil, is reported to be 100 times more potent and toxic than fentanyl – only a few grains of pure Carfentanil can be fatal.
Some drug dealers have been known to mix fentanyl in with illicit heroin and cocaine, unknowingly to the user of the drugs. Heroin is generally laced with very small quantities of fentanyl, making it hard to detect with standard equipment used for drug identification.
How are first responders at risk?
Not only are fentanyl and its analogs dangerous when injected or ingested, they can also be absorbed through the skin and lungs, meaning that the public and first responders are at risk if exposed.
Due to its inherent danger, the ability to detect and identify fentanyl and its analogs are a must for first responders. This task is not always straightforward though due to the low concentrations of fentanyl present in street drug samples, making detection very difficult using standard techniques for drug ID.
For detection and ID of fentanyl in the field, two reliable, portable instruments with differing analytical techniques can be used effectively:
FLIR Griffin G510, utilizing GC/MS, the "gold standard" for chemical identification, able to detect chemicals down to the ppb level

Serstech 100 Indicator, utilizing SERS (Surface-Enhanced Raman Spectroscopy), a fast technique that enhances the signal of chemicals present in low concentrations in a sample
Using the FLIR Griffin G510, fentanyl and analogs present in mixed, crude street samples can be detected and identified with simplicity. The G510 can separate out the components in a mixture, allowing fentanyl to be detected even when other substances are present in the sample in much higher quantities.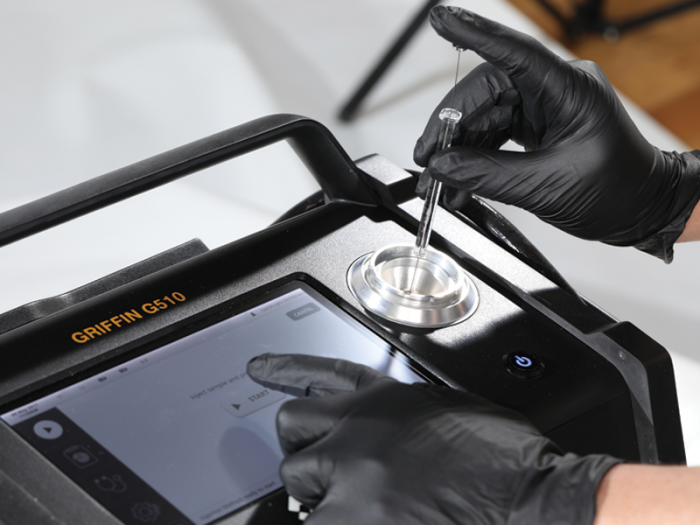 Using the Serstech 100 Indicator with SERS kit, signals from low concentrations of fentanyl can be enhanced, allowing detection and identification with Serstech's comprehensive narcotics library onboard. Raman Spectroscopy also allows fast identification of chemicals, in a compact, lightweight format.