CBNW magazine feature: Biodetection, the multiple approach
25th June 2019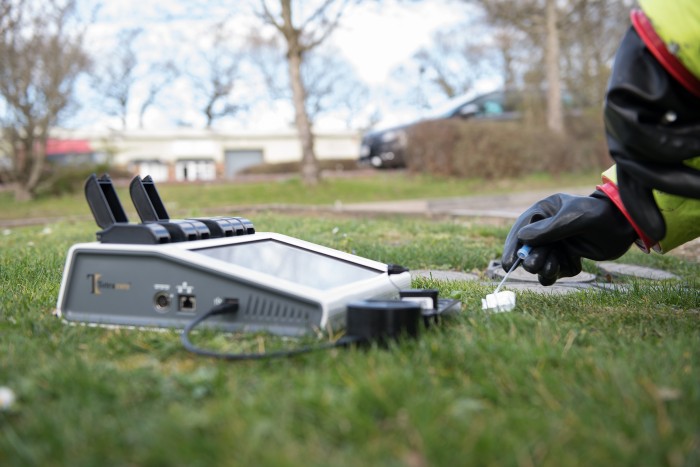 In the latest issue of CBNW magazine, Rachel Wynn, Field Product Specialist at Southern Scientific, introduces a new approach to biological threat detection in the field.
Rachel's article discusses the advantages of using a combination of biothreat detection methods that are integral to protecting the health of the population and that of first responders.
Early warning systems
The approach incorporates airborne sampling in public spaces through systems that are capable of detecting low concentrations of microscopic particulates. Rachel discusses systems such as the FLIR's IBAC 2 and Bertin's Coriolis Recon.
Powder sampling
Highlighted by the 2001 anthrax attacks, the analysis of powders for biological agents is integral for first responders in the field and at facilities that process letters and parcels. Tetracore's C2T Sample Preparation Swab is an all-in-one sampling system ideal for first responders wearing PPE/RPE.
Lateral flow assay (LFA) technology
Rachel writes: "To quickly analyze liquid samples containing biological agents in the field, lateral flow assays (LFAs) are an antibody-based assay which provide an optimal and convenient choice for detection. Tetracore's BioThreat Alert Strips use LFA technology to screen for the presence of specified biological threats.
Polymerase chain reaction (PCR) testing
PCR can be performed in real time (RT-PCR), allowing users to view data while it is being acquired. With the development of portable, battery-powered RT-PCR Thermocyclers, such as the Tetracore T-COR 8, RT-PCR has become a technique suitable for testing materials out in the field as well as in the lab.