Two reasons why you should upgrade your gamma spectrometer
14th February 2019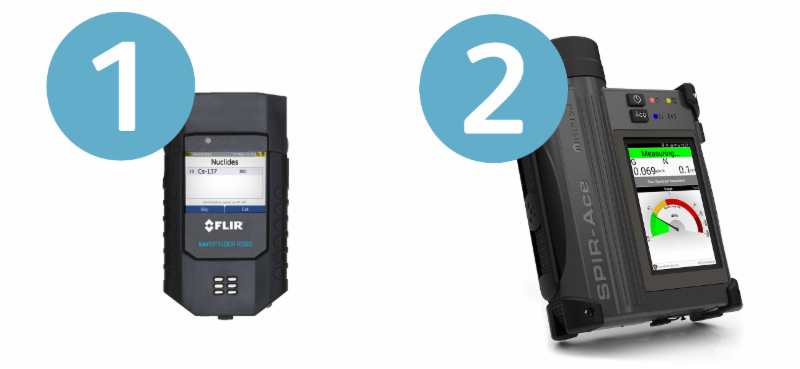 Two gamma spectrometers built for accurate measurements
Are you looking to upgrade your laboratory gamma spectrometer? We supply two Radiation Isotope Identification Devices (RIIDs) that are ideal replacements for older gamma spectrometers.
identiFINDER R300 - A pocket-sized device that uses uniquely constructed CZT detectors enabling exceptional sensitivity and identification capabilities.
SPIR-Ace - An extremely modern unit incorporating features such as easy localisation with directional indication, and allowing for direct reporting with selectable libraries.