Serstech 100 Indicator: Ideal for Assessing Chemicals
16th August 2018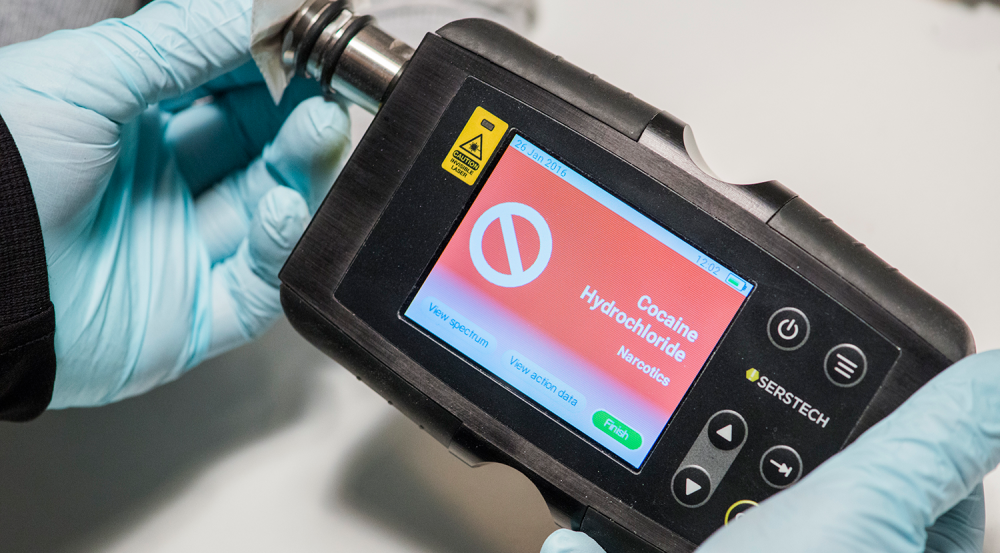 Introducing the Serstech 100 Indicator handheld Raman spectrometer
Easily speed up the chemical identification process in emergency situations by using the Serstech 100 Indicator Raman spectrometer. Southern Scientific has been appointed as Serstech's UK distributor.
The Serstech 100 Indicator is a reliable and cost-effective device used for assessing chemicals with libraries for explosives, narcotics, hazardous substances and chemical warfare agents. The indicator is handheld, portable and easy to use, ideal for chemical threat detection.
First responders can benefit from an all-inclusive kit to minimize delays and to increase reliability when dealing with challenging situations in the field.
Serstech 100 Indicator key features:
Multiple database capabilities
Constantly keep up with new chemical substances by creating libraries from your own measurements or through the ChemDash Spec Store
Multiple scanning methods: identify all unknown substances in a sample or search for a match to one specific substance
Measure through clear vials, bottles, containers or bags
View our full range of chemical threat detection products, and for further information about the Serstech 100 Indicator Raman spectrometer or to request a demonstration don't hesitate to contact us.