Don't be limited by the lab - with FLIR's G510 chemical detector
27th February 2018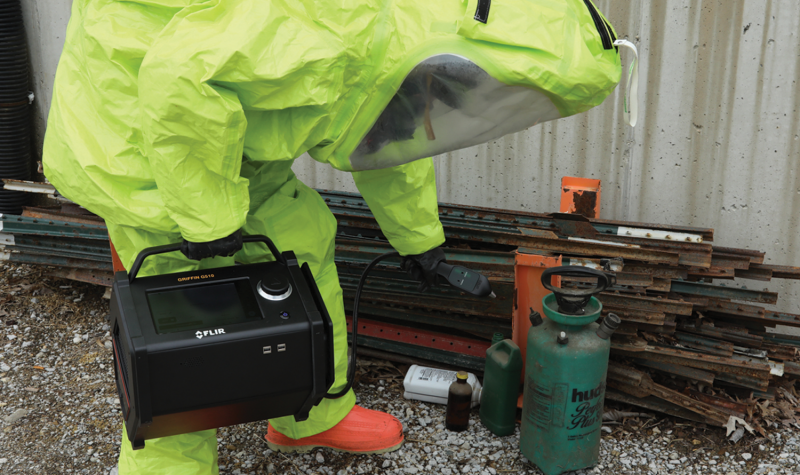 Quickly and easily identify chemical hazards in emergency situations with the FLIR Griffin G510.
The G510 portable GC/MS Chemical Identifier is purpose built for portability with an array of innovative features, ensuring ultimate flexibility within field missions.
The G510 can analyze solid, liquid, and vapor samples in-field with limited maintenance and no service module needed, giving you the versatility you need.
A large touchscreen within a self-contained shell can be operated while wearing full PPE. The G510's long lasting batteries, carrier gas, and IP65-rated spray-resistant enclosure provides you confidence during downrange missions.
Simply identify unknown samples with the NIST library and confidently take action with the guided controls and simple threat alarms.
It's easy to operate; any responder can use the G510 effectively.