A new gamma camera at a fraction of the cost
4th January 2018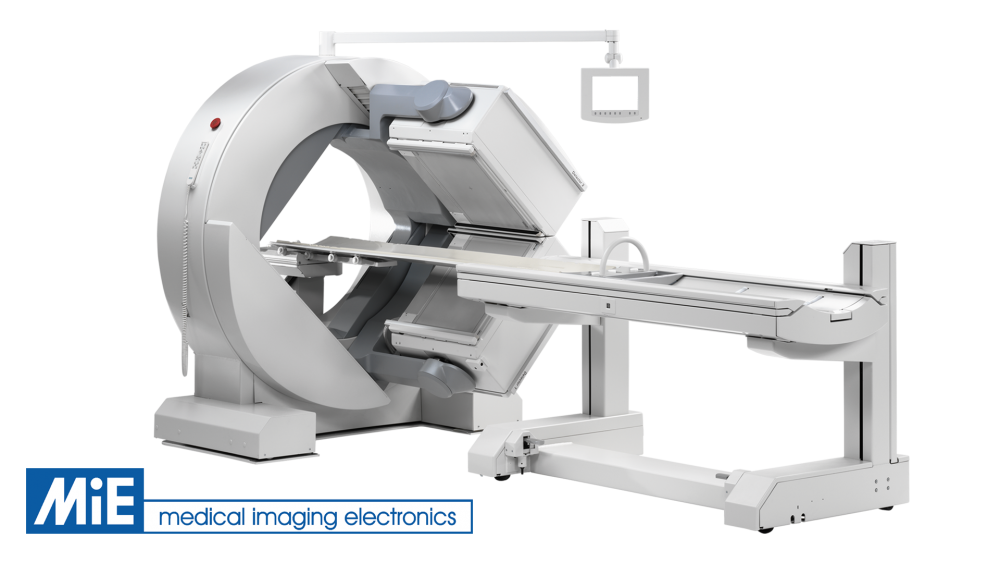 The e.cam® is a dual headed, variable angle gamma camera system designed for SPECT, whole body and planar imaging.
MiE cameras utilize pre-existing gamma camera frames with brand new detector crystals, meeting a strict criteria of quality standards, and ensuring excellent image quality.
Intuitive Scintron® Software
All MiE gamma cameras are linked to the easy-to-use and intuitive Scintron software, which can acquire, process, display and manage data simultaneously.
Versatile with high throughput
The e.cam is available in a single or dual head gamma camera system, with caudal, cephalic and external rotation versatility. A versatile and compact pass-through open gantry allows a high patient throughput, perfect for a busy department.