Delivering superior service and support
25th January 2017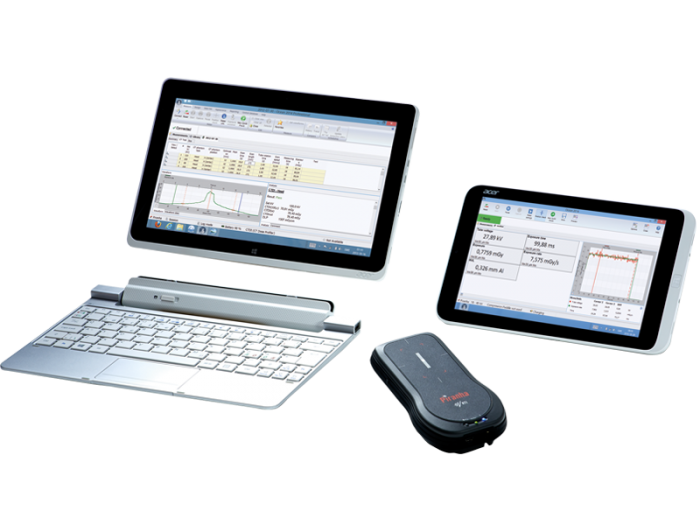 When you purchase an RTI X-ray QA product from Southern Scientific, such as the Black Piranha or Ocean software, rest assured that you are acquiring not only an efficient and superbly accurate piece of equipment, but also a very reliable one. Indeed, RTI's approach to whole process of X-ray QA has led them to develop not just a meter or a software interface, but to provide a comprehensive solution to meet the demands of today's QA environment.

Such a solution not only includes user processes, but also addresses productivity efficiency, product evolution, productivity savings, and return on investment. A properly executed solution will also provide both comprehensive and specific answers for today's QA environment, assuring the customer of accuracy, reliability, and cost efficiency in a very demanding field.

However, RTI's solution is not just a meter or a software interface. It involves the recognition of the ever changing market and the need for X-ray QA products to be flexible and adaptable. The 'tools' must still perform the vital measurements and tasks required, but also be integrated into work flow and information systems, providing more value and greater efficiencies along with the information they help provide.

Vital parts of such a solution are Service and Support. RTI's research and development with solid-state technology for almost four decades, provides an accurate and dependable product foundation. This leads to a unique and superior experience when service and support are provided for the RTI product lines, Black Piranha and Cobia.

From January to December 2015 over 95% of RTI customers rated their RTI Service/Support experience as 'satisfactory.' Part of the answer may be the commitment to product. The RTI Black Piranha and Cobia are delivered with a 2-year Factory Warranty. Dependable product performance is implied in the terms of this warranty. For example, less than 1% of all RTI products needed warranty work during the period of September 2015 to September 2016. This indicates that RTI addresses productivity and return on investment right from the beginning.

The company also recommends a 2-year calibration cycle for both the Black Piranha and Cobia products, reducing customer down time and calibration costs. This 2-year calibration interval lessens the impact of this necessary regulation. Calibration reminders, pre-scheduling, and short turn-around times all help keep RTI customers productive.

During each RTI calibration, a 'True Adjustment Calibration' is performed, eliminating the need for the user to apply additional correction factors to measurements. RTI also updates product software and firmware during the procedure.

The features just described are possible because of the solid design and construction of the RTI product. When calibration service or support work are performed, factory trained personnel support the customer, world-wide, with RTI Calibration Labs in Europe, North America and Asia.
RTI's holistic solution includes not just the meter but also the software product Ocean, that provides specific X-ray QA user processes, tailoring customers' procedures to be efficient, reproducible, and accurate. Ocean's flexibility, when coupled with the Black Piranha, can help provide a customizable and efficient QA workflow, providing improved efficiency, repeatability, and greater information.

Southern Scientific and RTI Service and Support personnel are able to provide on-site and/or remote training for either large or small organizations.

From start to finish, Southern Scientific and RTI's commitment to X-ray QA is to provide the most accurate, dependable and cost efficient solution—a holistic solution.