Wilma - the flexible monitoring system
1st December 2016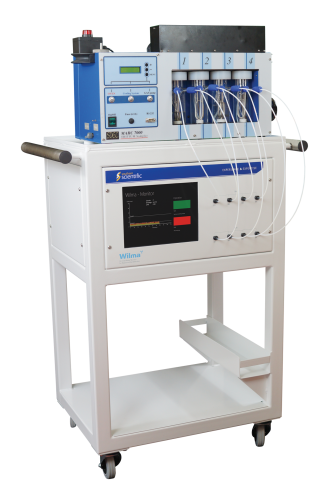 Designed, developed and built by the LabLogic Group, Wilma is a system that was originally created as a fully automated, on-line ground water monitoring system, however, it can also be fully customized to suit other applications.

In its latest configuration Wilma has been modified to provide a tritium in air monitoring system. This system utilizes Wilma's fluid handling capability and LSC detector to automate the operation of a tritium bubbler. The customized software includes cycles to sample water in the bottles, as well as emptying, washing and refilling them as part of the standard operating procedure. This application allows long term, remote monitoring of tritium in air levels down to less than 10 Bq/m³, ideal for monitoring in isolated locations or areas where access is difficult.

Four of these systems with integrated bubblers were recently installed in Italy at the former Garigliano Nuclear Power Plant. Once in full operation the systems should provide weekly tritium concentration measurements from around the site.