Check out our special offer on the AlphaE Radon Monitor
30th November 2016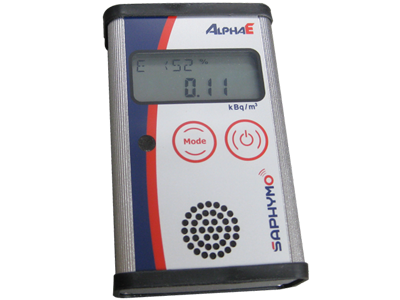 Until the 31st December 2016 there is currently 15% off the new AlphaE Radon Meter from Saphymo.
An ultra-small continuous radon monitor for professional use, the AlphaE is a light-weight and compact instrument which is ideal for measuring personal radon exposure and managing doses. It has also recently been fitted with a number of additional functions including: air pressure measurement, air humidity measurement, a user settable dose calculation factor, and optional Bluetooth connectivity.

Our technical team will be present at the SRP's Radiation in the Scottish Environment event in Glasgow on the 1st December. So if you are aiming to attend that meeting please visit the Southern Scientific stand to find about more about this great offer. Alternatively call our office on +44(0)1273 497600.