The LabLogic Group has been awarded The King's Award for Enterprise for International Trade
21st April 2023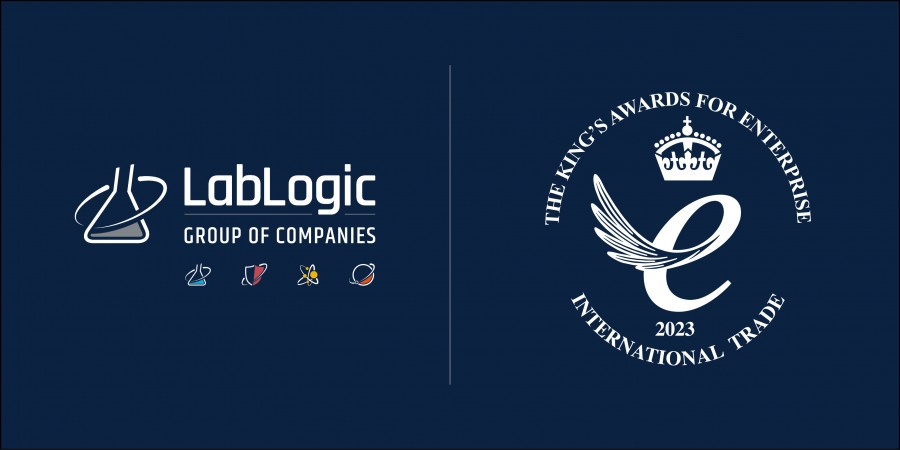 The prestigious award recognises exceptional international growth and contributions to the United Kingdom's exports
The LabLogic Group has been awarded with the prestigious King's Award for Enterprise for International Trade. The Award recognises outstanding year-on-year growth in overseas earnings and contributions to the UK's economy. The Award programme, now in its 57th year, is the most prestigious business award in the country, with successful businesses able to use the esteemed King's Awards Emblem for the next five years.
Established in 1980, the Group has positioned itself as a global leader in the manufacture and supply of instrumentation and software for the detection and measurement of radioactivity within highly regulated areas including nuclear medicine, nuclear power, defence, and drug discovery. LabLogic has exported to over 100 countries, including more than 20 new ones in the last 12 months alone. The Group has a presence on all seven continents, including Antarctica, and supplies 18 out of the top 20 global pharmaceutical companies.
The Group is one of 78 other organizations to be nationally recognised with the Award for International Trade. Managing Director of the Group Richard Brown said, "To be recognised with the King's Award for Enterprise is an incredible honour and a testament to our commitment to provide world-class products and services to customers everywhere. I am very proud of the contributions we make to the advancement of healthcare through the solutions we supply to pharmaceutical companies, hospitals and academic institutes researching new cancer treatments.
"I'd like to thank everybody across the Group for helping in their own way to make the business internationally successful and to thank our distributors who represent LabLogic's products on our behalf in their respective countries. Our motto is 'experience and expertise', and it is this that has allowed us to position ourselves as world leaders."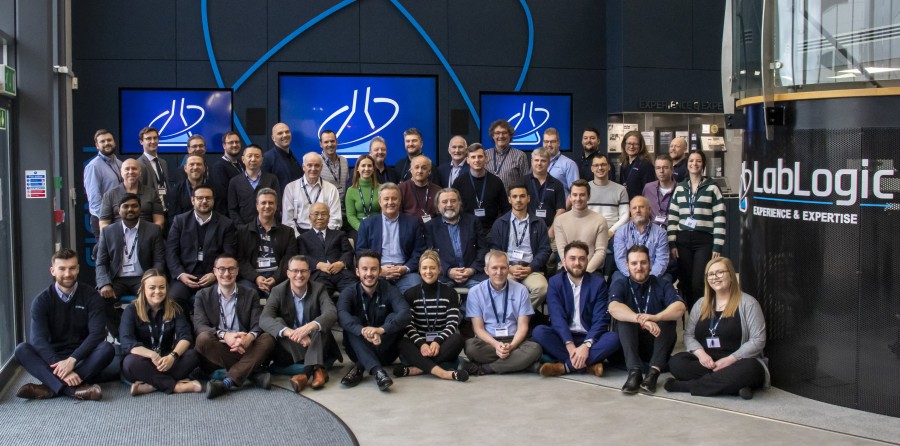 LabLogic's Distributor Meeting 2023 with partners from around the world, including Brazil, Japan, Canada, and Australia.
Production is carried out in Sheffield and Brighton, with local supply chains accounting for more than two-thirds of components for hardware, ranging from machining to screen printing. In 2017, production in Sheffield was moved from a 1500 sq. ft. site to a 7000 sq. ft. to accommodate growing demand.
The LabLogic Group is a global organization and its overseas success has been helped by having dedicated subsidiaries in the US, France, and Germany, but also includes Southern Scientific Ltd and the brands Care Wise and Knight Imaging. A new head office in Sheffield was opened in 2022 to accommodate the growing workforce and deliver continued support across the Group.
The King's Awards for Enterprise was previously known as The Queen's Awards for Enterprise, and the new name reflects His Majesty The King's desire to continue the legacy of HM Queen Elizabeth II by recognising outstanding UK businesses.