FLIR launch new accessories for G510 including vehicle kit, autosampler and sample prep kit!
15th April 2021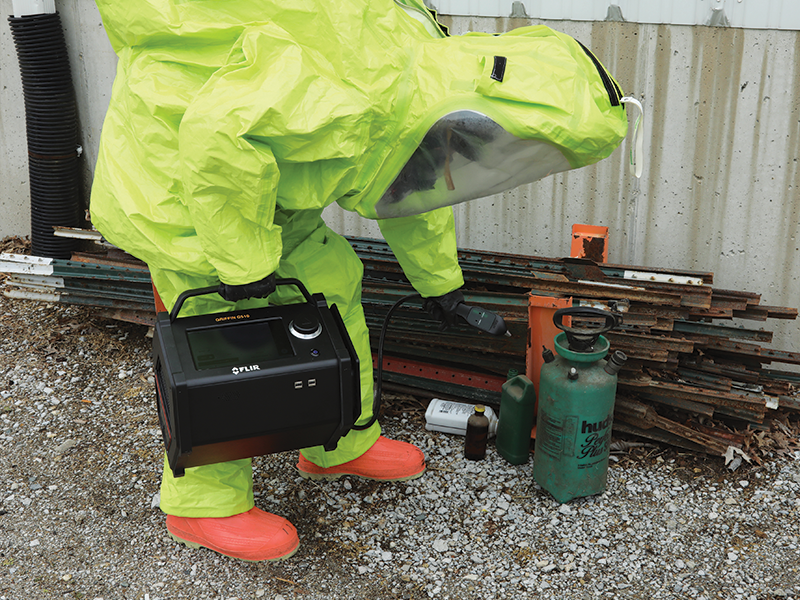 Lab quality, mobile GC/MS equipment and accessories that anyone can use
The FLIR Griffin G510 GC-MS provides lab-quality chemical identification in a field-ready package that anyone can use.
FLIR has launched a new range of hassle-free, interchangeable sampling tools in a new brochure - we've picked out key products in more detail below.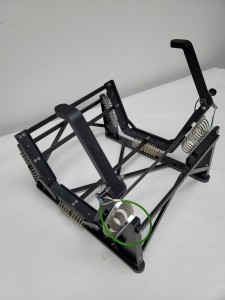 Standard and ruggedized vehicle mount kit
The new vehicle mount kit allows the use of the device even during the most extreme and rough vehicle missions. It protects the device and allows its use during mounted operations. Installation can be easily done for military and civilian vehicles. It is available in two variants:
The Standard Vehicle Mount Kit is a rigid base version for on-road vehicles.
The Ruggedized Vehicle Mount Kit is a rugged version with wire-rope isolators for rough and off-road vehicle use.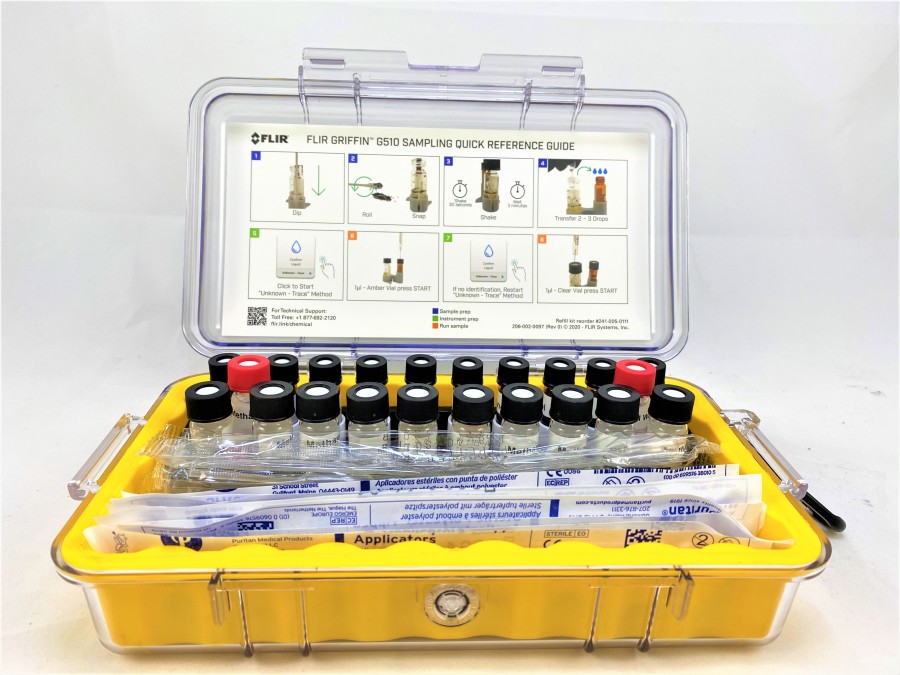 Sample preparation kit for field operations
Sampling during field operations is the crucial step of the entire analysis and identification process for any hazmat or CBRN team, civil or military. This is especially true when dealing with GC/MS techniques, which can yield a high degree of analytical power, but sampling can be challenging to handle, especially for non-expert users.
The new Sample Prep Kit has been specifically designed to simplify the sampling process on the spot, and with no requirement of any additional knowledge. It is a new and flexible sampling option, providing lab-quality chemical identification in a simple to use package.
Following FLIR's plug-&-play approach to analysis, the new Sample Prep Kit includes all that is needed to collect the sample on-site and prepare it for injection, including Solid/liquid extraction and dilute & shoot methodology. All this with minimal training required!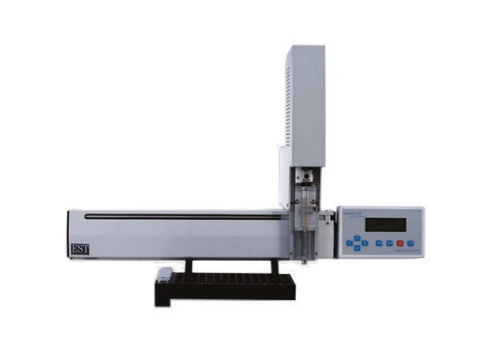 Autosampler accessory to automate liquid analysis
For applications that require traditional syringe injections, the autosampler accessory can provide automation and precision to the liquid analysis process. It drastically improves and simplifies the work efficiency as well as the reliability of the GC analysis, making it an essential tool for deployable laboratories or other situations with heavy sample loads.
Rapid sample processing
Up to 120 sample vials