Raman, HP-MS and GC-MS: Supporting law enforcement with drug interdiction detection
25th March 2021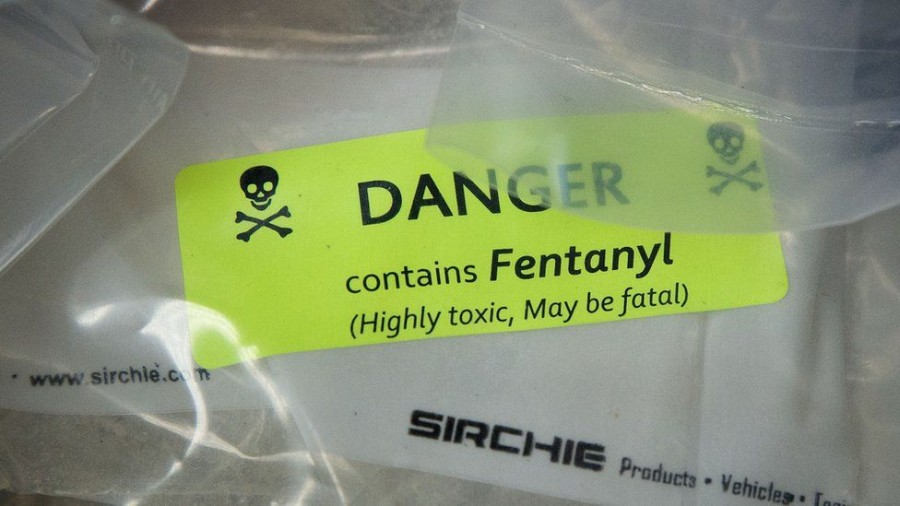 Picture credit: DREW ANGERER/GETTY IMAGES
Drugs and lockdown: Providing law enforcement with suitable identification
Deaths related to fentanyl (a synthetic opioid primarily used as a pain reliever, considered to be 50 times more potent than heroin) show a significant and continuous rise. Since 2008, when just eight cases were reported, the rate has continued to increase exponentially (135 cases in 2017) and trends confirm its current steady rise. Fentanyl's potency means that even small doses can be deadly. The risk of harm is higher if the wrong dose or strength is used.
The perfect storm: Fentanyl, Heroin, and other new opioid drugs
The ACMD (Advisory Council on the Misuse of Drugs) said a rise in the number of deaths in the UK is being driven by fentanyl being added to heroin and other opioids. Mixing drugs, which includes alcohol and prescription medication, is the most common cause of overdoses and drug-related deaths and should be avoided. It can increase the toxicity of already potentially harmful substances and increases the risk of death.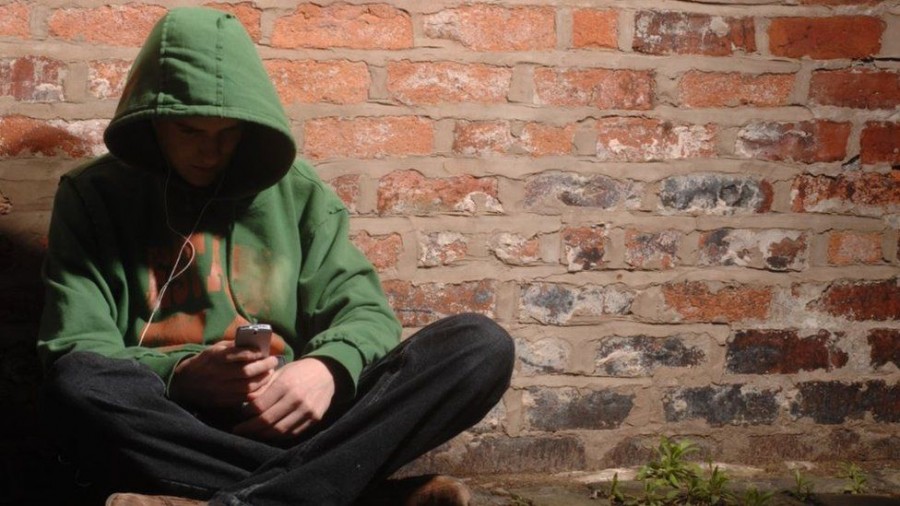 Picture credit: GETTY IMAGES
COVID-19 lockdown: Gangs recruiting locally
In recent years, heroin and fentanyl have become easier to obtain. Even during the current lockdown situation in the UK, drug gangs are becoming more resourceful by adding extra efforts on the local level:
Significant increase in locally recruiting from drugs gangs (BBC, 2020)
"County lines" gangs could be using children in care across counties to distribute drugs to get around lockdown restrictions (BBC, 2020)
Drug dealers 'pretending to be university students.' (BBC, 2020)
Southern Scientific: Supporting law enforcement to tackle drugs seizure challenges
The introduction of fentanyl and other new opioid drugs into illegal UK markets presents a challenge for the teams responsible for intercepting and identifying illegal substances (and other legal ones related; masking agents or precursors).
To respond to this emerging threat, it is imperative to equip those teams with suitable identification devices. Only by a holistic approach to drugs identification can we truly tackle this problem. Different contexts will require different identification solutions.
One example scenario would be a police officer seizing a small bag of a suspected unknown drug, possibly a street-cut mixture. The key concern here is to quickly obtain a provisional identification of the substance. Handling must be easy, and results must come fast and be understandable, even for a non-expert user. Identification devices must be small, light, and handheld.
A forensic laboratory will receive the street samples later and will have more time, resources, and expertise to confirm the identification in a controlled environment. Time pressure is not an issue and the forensic laboratory staff are chemical experts.
Overview of complementary solutions: Raman Spectrometry, High Pressure - Mass Spectrometry and Gas Chromatography-Mass Spectrometry
Southern Scientific offer various techniques to assist law enforcement with drug interdiction detection - no matter the situation and context.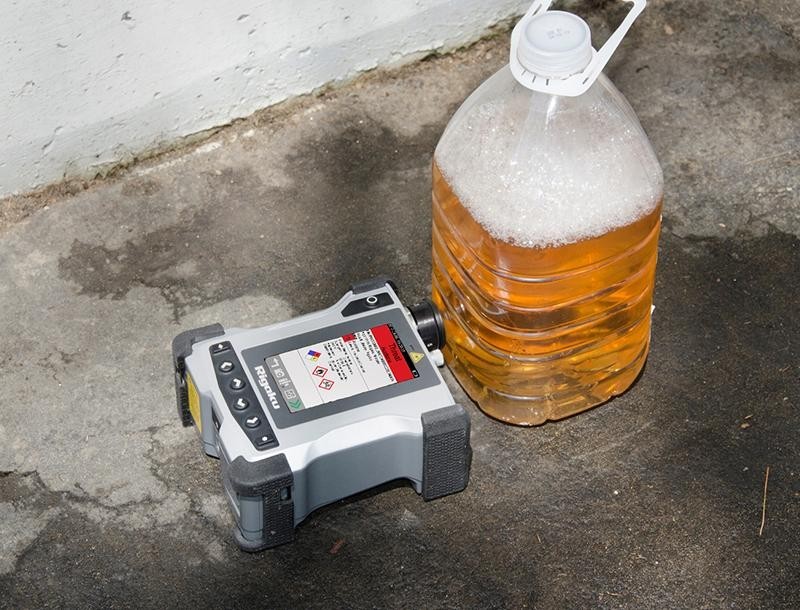 Rigaku ResQ CQL - Raman Spectrometry
The Rigaku ResQ CQL is a handheld, light Raman spectrometer for the identification of solid and liquid chemical substances in seconds, including Narcotics, Explosives, Industrial Chemical Hazardous, Chemical Warfare Agents and others. It uses a 1064nm Raman technology, an excellent and mature analysis technique that allows non-expert users to analyze materials even through clear and colored packaging (including glassware and plastic). This feature offers benefits to narcotics identification applications where colored pills are often seen.
Analysis through packaging minimizes operator exposure to substances and Raman spectrometry does not require consumables or factory calibration ensuring a low through life cost.
The Rigaku ResQ CQL is an effective tactical tool for bulk screening of narcotics.
ResQ CQL – QuickDetect mode: Detect Residues or non-visible amounts. QuickDetect mode provides automated colorimetric for trace or non-visible amounts to existing ResQ CQL device. This removes the human-error and subjectivity of traditional color reagent kits. By combining the industry's most advanced 1064 nm handheld Raman analysis with QuickDetect, users can experience the first field-ready Raman tool to provide both bulk and trace analysis for hazardous chemicals, narcotics, explosives, and chemical warfare agents in seconds.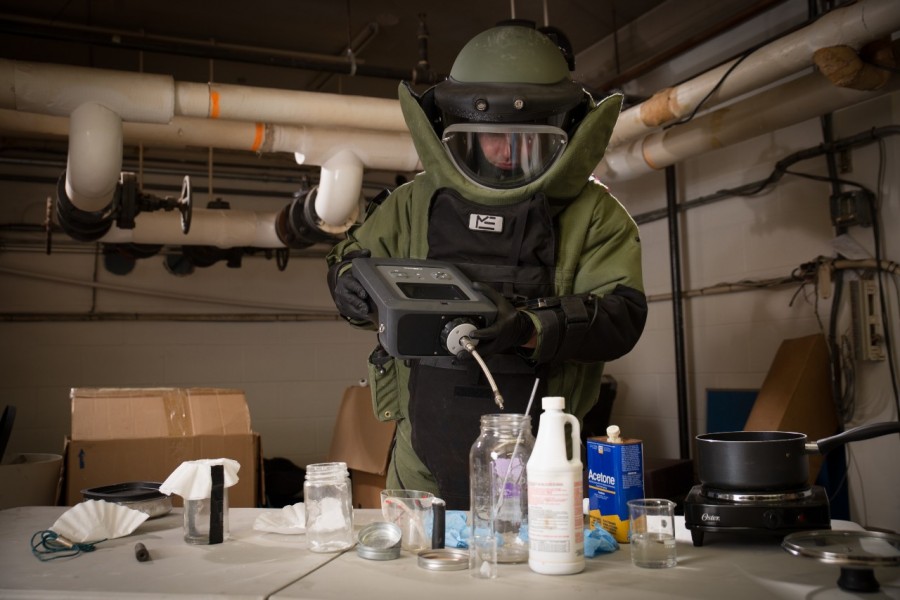 908 Devices MX908 - High-Pressure Mass Spectrometry
The MX908 is a handheld, portable chemical identifier. It can detect and identify a range of chemical targets, including illegal drugs, explosives, chemical warfare agents and hazardous chemicals such as TICs and TIMs. Its key feature is the trace-level threat, real-time detection. It can analyze all phases of matter with results in less than 60 seconds and is a rugged, easy-to-use device.
Why High-Pressure Mass Spectrometry (HPMS)?
Illicit drugs come in many forms, from pure materials to street-cut mixtures. Detecting and identifying all of them at trace levels with minimal exposure risk – especially for highly toxic synthetic opioids – is critical. Its technique, the High-Pressure Mass Spectrometry (HPMS) delivers unparalleled selectivity to accurately discriminate priority threats from the myriad of interference.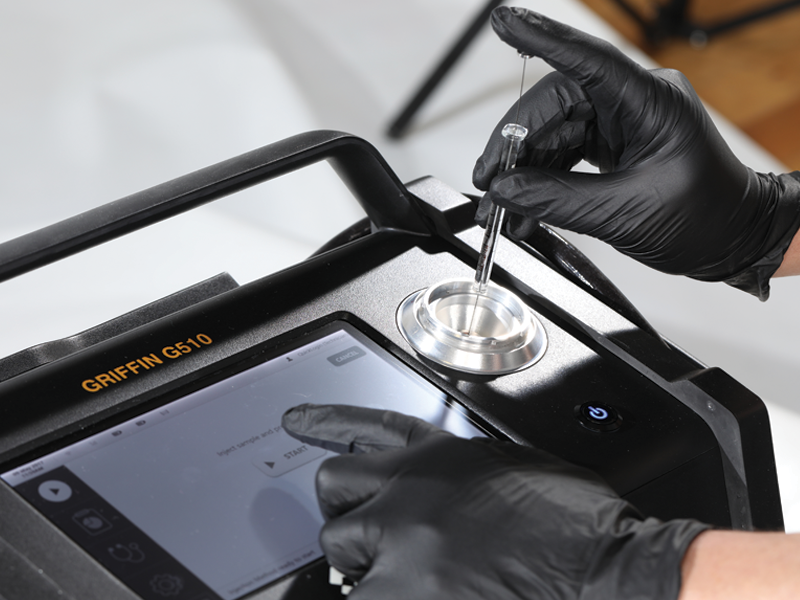 FLIR Griffin G510 - Gas Chromatography-Mass Spectrometry
The FLIR Griffin G510 is a next-generation chemical detector and identifier for military, civil, forensic, and environmental responders. A versatile and person-portable GC-MS, the Griffin G510 can aid first responders by allowing quick identification of unknown chemical threats, including solids, liquids and vapors.
The G510 is a powerful, analytical tool for on-scene situations. The laboratory-level Griffin G510 is completely self-contained in a 16kg box, including the vacuum system, carrier gas and batteries, and is IP-65 rated, meaning it is dust-tight and spray-resistant. Its 9-inch touchscreen can be operated whilst wearing full PPE and displays a simple user interface.
Comparative table - Southern Scientific complementary solutions
All these technologies offered by Southern Scientific (Raman, Colorimetrics, HP-MS and GC-MS) are indeed complementary technologies that provide users with specific solutions to custom-made requirements within the Narcotics identification application: From street samples fast detection; to forensic confirmatory identification. The table below illustrates that complementarity.

But most importantly, the common key benefit is the excellent ability to detect not only the wide range of well-known narcotics, but also new designer variants not yet seen by law enforcement or loaded into commercial libraries. New fentanyl analogs and other design drugs are hitting the streets every day and it is becoming more challenging for law enforcement to keep up with the pace. Device databases must adapt to this situation. Identification of fentanyl and its equivalents is typically conducted using a library-based search that compares an unknown field sample to a set of known, previously measured compounds.
But if no library match is found, law enforcement officers have no immediate way to determine if a material is harmless, or if it is a new fentanyl variant which poses a very dangerous exposure risk. With 2000+ possible fentanyl variants, reliable library-based identification is next to impossible in the long term.
As an example of how technology tries to tackle this issue is the MX908. This device uses a predictive classification algorithm that allows it to recognise the molecular structure of more than 2000 previously undetectable fentanyl analogs. This advance provides an alert to law enforcement officials in minutes to a previously undetectable threat.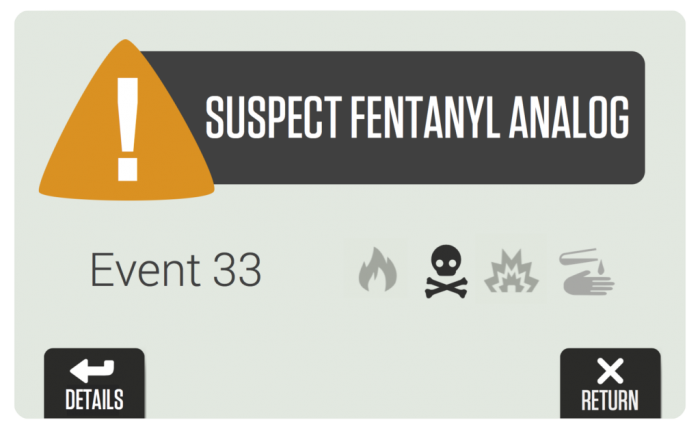 For more information about any of our solutions, please get in touch via the product pages below and our product specialists will get back to you.
Sources