A message from Southern Scientific about COVID-19
26th March 2020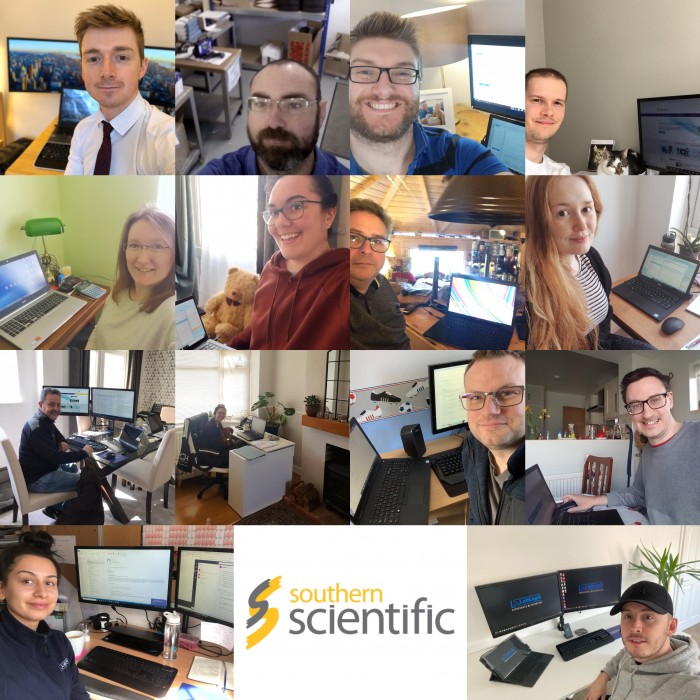 Message from the Southern Scientific and the LabLogic Group regarding COVID-19
A message from Southern Scientific and the LabLogic Group:
All around the globe, the COVID-19 crisis is changing the way we work.
We would like to reassure our customers that we are still open for business as usual and working hard to support you, but we have implemented the measures outlined by the government in each country we operate in. Across the Group, we are restricting non-essential travel and working from home to continue providing support to our customers.
In the UK, our colleagues are following the Government's new guidance to #stayathome.
We pride ourselves on being a sociable business that cares for our staff, so we've taken the necessary steps to ensure the mental well-being of our team during this time. We are keeping in contact with daily video sessions and we even took a trip to the "virtual pub" for a few drinks last Friday.
The picture above is just a few of our team getting used to working from home!
We are thinking of our customers, partners and distributors all around the world at this time.
Take care,
Southern Scientific and the LabLogic Group