Simple, fast, and accurate gamma counting with the CAPRAC
10th July 2019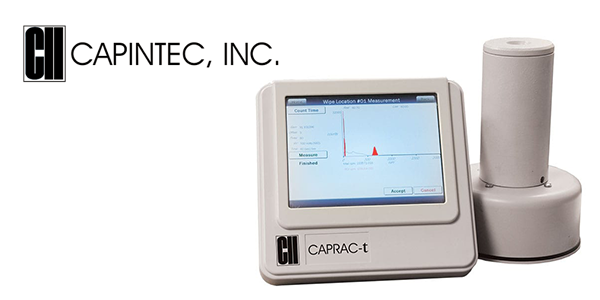 The simple, fast, and accurate CAPRAC gamma counter
Capintec's CAPRAC-t gamma counter offers its unrivalled speed, accuracy, and ease of use, all from a brand you know and trust.
The CAPRAC is a well counter that includes a 256 channel MCA for energy discrimination, and displays a detailed photon energy spectra for isotope identification and analysis.
Definable efficiencies for specific radionuclides allow the CAPRAC to calculate results in cpm, dpm, nCi, cps, dps, or kBq.
With a menu-driven, touch screen interface you can create individual, user-defined counting protocols for laboratory tests.