15% off the AlphaE radon monitor
12th December 2018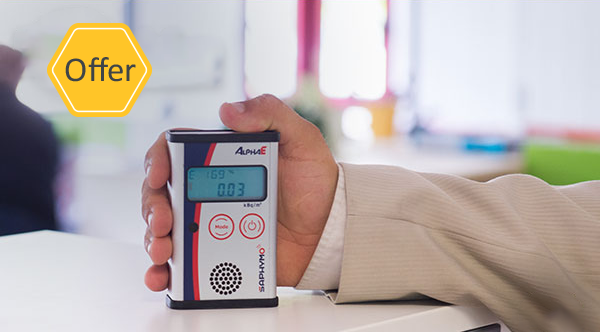 Limited time offer - 15% off the AlphaE radon monitor
There has never been a better time to purchase an AlphaE.
Currently available with 15% off, this lightweight, pocket-sized, continuous radon monitor is perfect for measuring personal radon exposure and managing personal doses.
Flexibility is at the forefront with the AlphaE. Simultaneously measure radon concentration, 24-hour average, and total average concentration or personal radon exposure/doses, with free software for read-out and analysis.