A special feature in CBNW XPLOSIVE
27th September 2018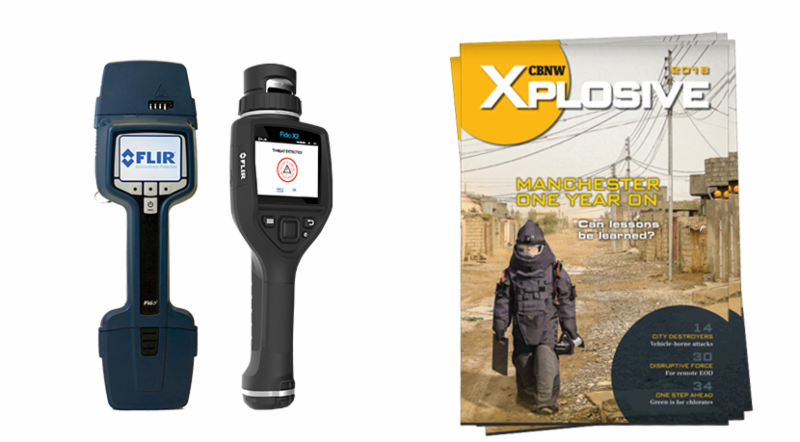 When looking at ways to combat terrorists using explosive devices, it is vitally important that we are aware of the new technology that can be used to do so.
James Tomlinson, CBRNe specialist at Southern Scientific, looks at how handheld technology can be used to prevent explosive use.
Combined detection
James writes: "It is important to recognise that not one single detection technology can be used for every scenario. ETDs are used specifically for detecting trace amounts of explosive material to enable pre-emptive operations to prevent terror threats. A variety of complementary explosive detection technologies are recommended for different sample forms."
Handheld ETDs
"Handheld ETDs most commonly operate by collecting trace quantities of explosive material that is present on surfaces that have been in contact with explosives or where individuals who have handled explosive materials, leave behind fingerprints containing explosive particles."
Multiple technologies
"Multiple technologies exist for explosive trace detection. Each type of technology can offer capability, based on the operational mission of the end-user."
FIDO X series
"The FLIR Fido X2 and X3 use TrueTrace technology for detection of trace (nanogram) amounts of explosives."
"FIDO X Series uses multiplexed luminescence technology, a reversible, chemically specific interaction. TrueTraceenabled devices allow high throughput with a sample, making them a popular portable trace detection instrument."
Read the full article here.