The SaphyRAD E is a new-generation multiprobe contamination monitor
25th April 2018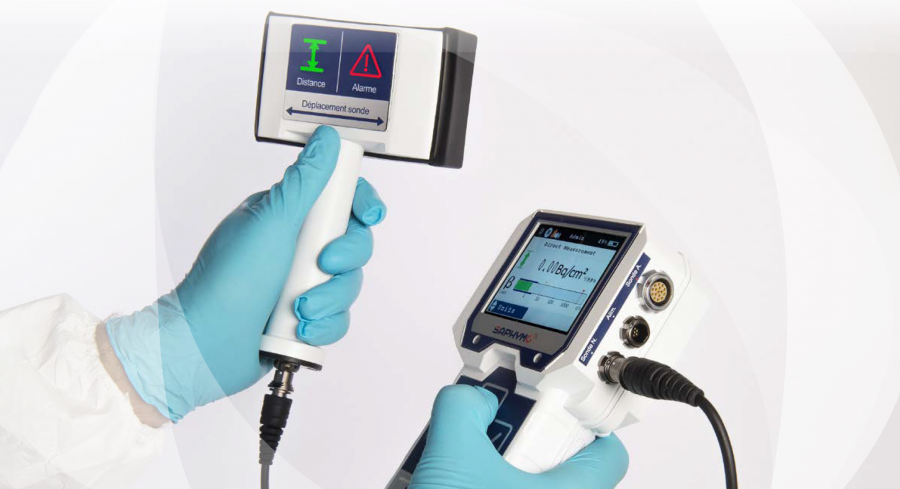 The new generation SaphyRAD E radioactive contamination detector
Originally built for EDF's nuclear sites in France, the SaphyRAD E multiprobe contamination monitor is a new-generation designed by Bertin Instruments to detect any surface contamination within controlled areas or on personnel leaving those areas.
The unit includes a wide range of α, β and α+β contamination probes and is compatible with the majority of probes available on the market, meaning you wouldn't have to swap out all of your current instrumentation.
The equipment is based on the recent DOM 420 radiation meter developed for the French Ministry of Defence, making the SaphyRAD E a very robust and ergonomic system designed to be easily operated even with the highest levels of PPE or CBRN protective clothing worn.
The remote distance sensors embedded within the probe are coupled to visual and audio alarms, ensuring operators have a clear indication that measurements have been satisfactorily carried out.
For more information or a demonstration see us at the SRP annual conference, Stand #40, or contact us or use the links below.