Care Wise to showcase the new C-Trak Apollo Gamma Probe System
30th April 2018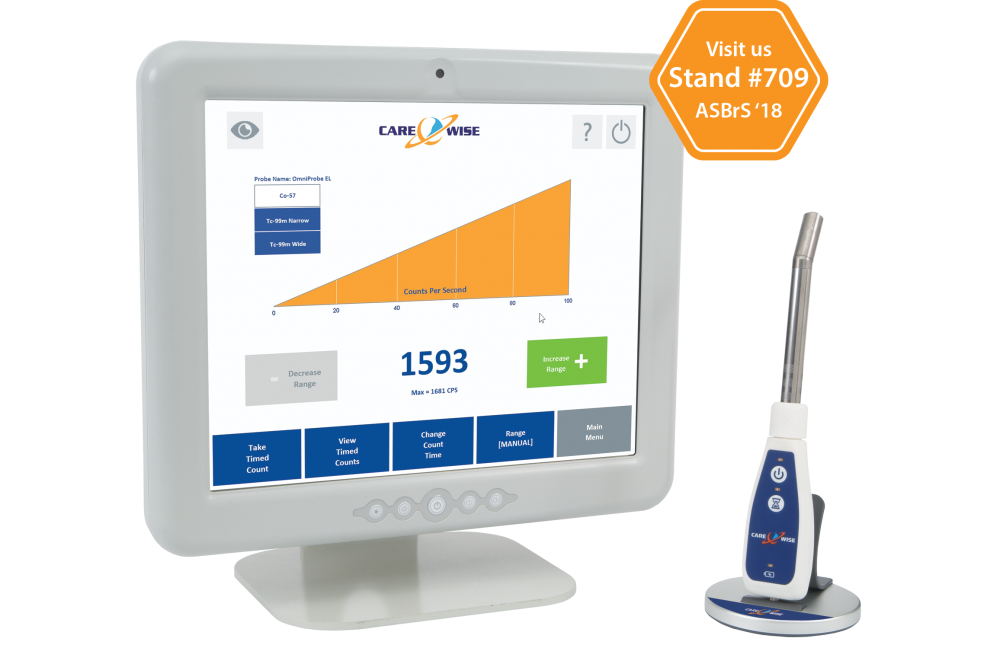 The new C-Trak Apollo to be showcased at the ASBrS in Orlando
The C-Trak Apollo will be the only system on the market allowing wireless or wired connectivity with the same probe. The Apollo will use our well known Omni Probe.
Product Manager Anna Groom said "Since Southern Scientific acquired Care Wise, we had our sights set on developing a new and improved system."
After consulting with our customers, we decided to develop a system that caters for both wired and wireless connectivity. We wanted to bring Bluetooth to the C-Trak range, whilst eliminating any potential issues with connectivity, interference and charging. With the C-Trak Apollo surgeons can easily switch between wired and wireless eliminating any instrument downtime.
It was important that we retained the benefits of the two C-Trak systems which still remain popular to this day. We have therefore retained the same probes which provide the optimal balance between directionality and sensitivity.
The software has also had a makeover and we have made some significant developments including auto ranging, which chooses the appropriate detection range depending on the number of counts detected. Other changes include an easy toggle between I-125 and Tc-99m, new detection sounds, storage of calibration tests, and prompts for renewing calibration sources."
The Bluetooth handle will be available as an accessory to existing C-Trak Galaxy customers along with a software upgrade, so existing customers can benefit from the new features.
Visit us at stand no. 709 at the ASBrS (2-6 May 2018), or contact us for more information on the C-Trak Apollo.