FLIR updates R300 and R400 software
22nd March 2017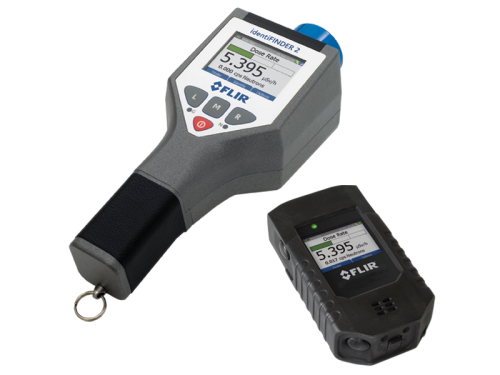 FLIR not only provides superior products and services, but also continually works to improve upon its existing capabilities. FLIR instruments have been designed so the software can be updated in the field. This helps ensure all users can get access to the latest features and capabilities without the need to return the unit for service.
The company's latest software release is applicable to the identiFINDER® R300 (nanoRAIDER) and identiFINDER® R400 (indentiFINDER-2) and offers the following:
Mass Storage
Mass storage is readable by an Android Device using an OTG cable - not tested with all Androids.
ID Algorithm
Added Lu-177 to library.
Suppressed radionuclides are now listed as 'hidden.'
Service/Production
Added 'Last Service Date' to display on Status screen and Initializing boot screen.
USB
Windows now automatically loads the RNDIS driver without requiring an installer. Only applicable if the computer has never had the FLIR RNDIS Drivers installed.
Web Interface
Merged Identifications list with Spectra.
Consolidated Admin pages to a single page.
Data Logging
Added data logging to the R300.
GPS and Clock
Merged settings screens on the device since these are interconnected.
Added DST toggle option.
Automated Mode
Performing a manual ID will now block automated mode until the user 'exits' ID mode.
Status Screen
Includes 'Last Service Date.'
No longer shows GPS data on disable variant.
Dedicated buttons to more easily switch between screens.
Bluetooth
SPP spectrum queries now include identification results.
Miscellaneous
New Boot Screen to match new device names.