The Fido X2 - meeting the security needs of the hospitality industry
31st August 2016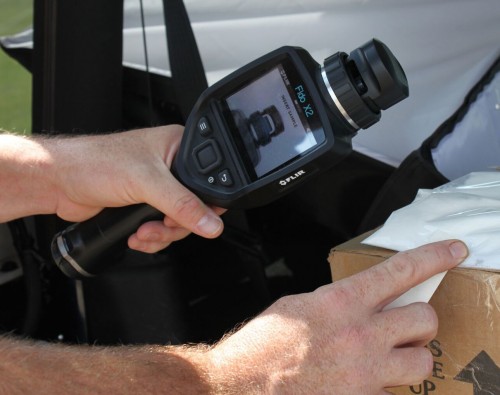 When a luxury boutique hotel in London was looking to enhance its security with an explosive trace detector it had a number of requirements.

Luckily the situation where such a system would need to be used is not a routine occurrence but they needed a system which was easy-to-use, was sensitive to a wide range of materials and was lightweight and portable to be taken to where a security alert had occurred.
The Fido X2 is designed for rapid deployment at an ultra-lightweight 680 g and can be operational from cold in under 3 minutes, but has a battery life of over three hours.

The hotel's Director of Security explained that he needed a system that was cost effective, easy to maintain and most importantly was sensitive and reliable. With a large security staff team, he also needed a system that could be used with minimal training. The Fido X2 meets all of those requirements. It has a state-of-the-art user interface with simple intuitive animations and an easy to understand red/green light indicator of the threat present.

Huw Loaring, Southern Scientific's Sales Director said "There has been a great response from our customers to the new Fido X2 from FLIR. The low price point, minimal service costs and easy to understand total cost of ownership has opened up the market to a range of corporate security end users and high profile events looking to enhance their level of protection outside the typical customers of portable trace detection."

For a demonstration or further information please contact our office or download your free guide "10 things you need to know about handheld explosives trace detectors" now...