New tritium-in-air monitor from Southern Scientific

27th April 2011
A new hand-held monitor from Tyne Engineering that sets new standards for tritium-in-air monitoring is now available in the UK from Southern Scientific Ltd.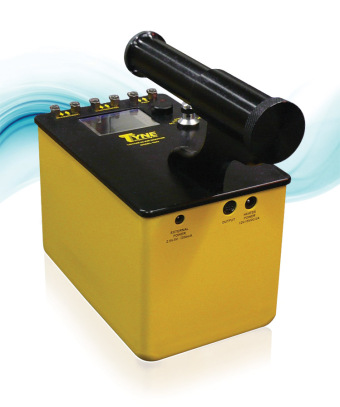 The Tyne TAM-7043 is designed with four ion chambers (250cc each) in a cruciform format with each chamber connected to an ultra-sensitive electrometer amplifier and filter. Two chambers are used to sample air while the other two provide the accurate gamma background compensation that is so crucial in tritium measurement.
Well balanced and easy to carry, the TAM-7043 can be placed on its end for convenient and easy visibility at all times and the outputs include analog (0-5V, 4-20 mA), relay alarm contact (30V DC, 1 A) for operation of external equipment and RS-232/RS-485 for downloading or recording of information on to a computer.
The unit is simple to operate with on switch with four settings: off, sample, pump and set-up and the current amplification circuit uses ultra-low leakage technology and the fact that each chamber has its own individual amplifier increases the signal to noise ratio of the analog circuit.
TAM-7043 has a high sensitivity of 37 kBq/m2, ion traps are built into each chamber and radon and noble gas compensation is provided. Purge and decontamination of the chambers is provided by the centrally installed cartridge heater. Direct gamma measurement is provided using an installed GM tube.