Introducing the new Radhound Mini for contamination monitoring
30th October 2023
Lightweight and durable, the radiation monitor solves many of the common problems of traditional monitors such as weight, cost, and fragility
Southern Scientific has released the Radhound Mini, an ergonomic and cost-effective monitor providing the sensitive response needed for the monitoring of gamma contamination.
Available in two models, including a floor monitor, the Radhound Mini is durable and lightweight for single-handed contamination monitoring in a range of application areas including health physics, nuclear medicine departments, radiological survey work, laboratory use, and veterinary clinics performing equine scintigraphy.
Introducing SiPM detectors for sensitive counting efficiency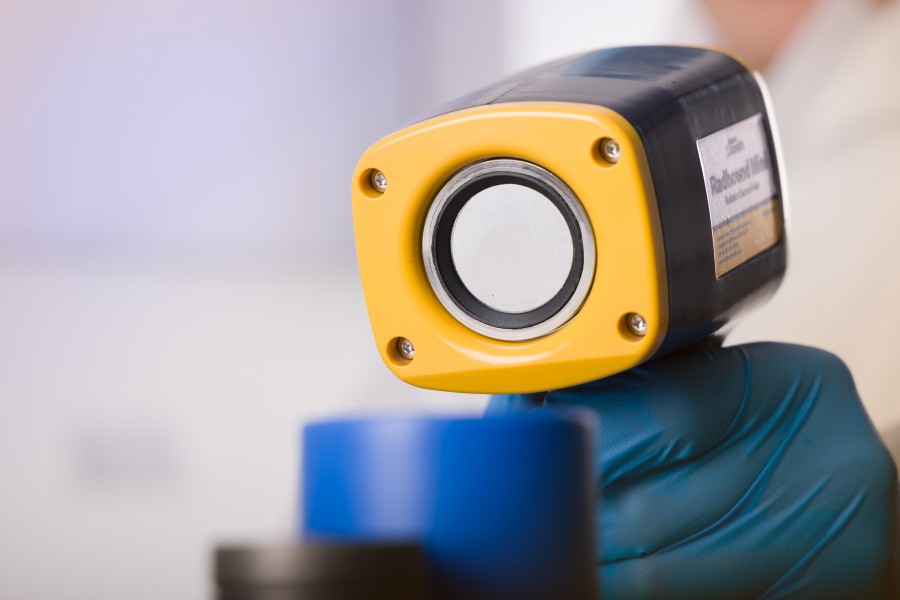 Silicon Photomultipliers (SiPMs) are detectors used extensively in radiation detection and medical imaging systems. The new Radhound Mini features an integrated SiPM detector, which has thousands of micron-sized avalanche photodiodes (APD) arranged in a custom-made array for optimal optical coupling with the monitor's scintillation crystal to reduce size and weight while maintaining counting efficiency.
SiPMs are solid-state devices making them resistant to shock and vibrations that may occur because of extensive handling by users.
A dedicated floor monitor for sweeping floors and patient toilets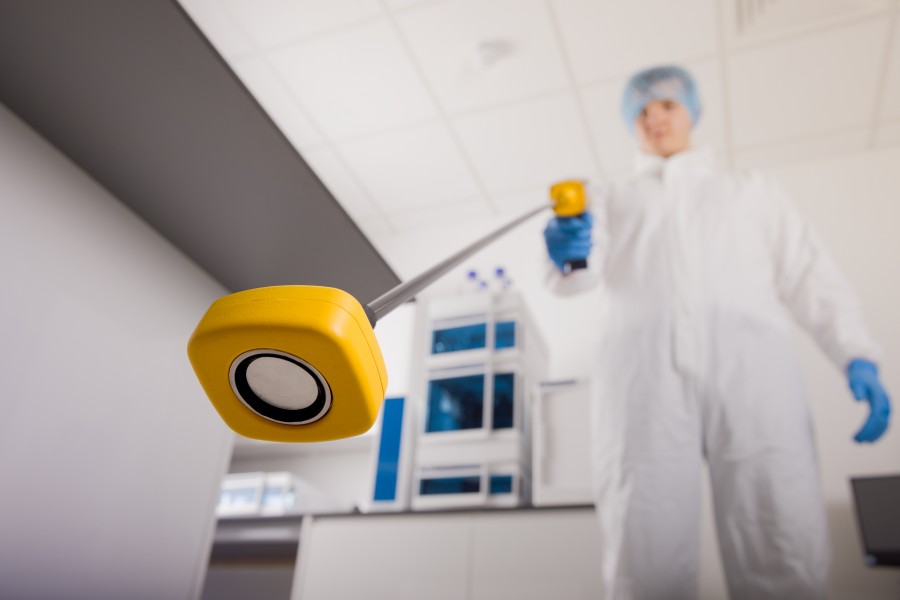 Featuring a 1 metre carbon fibre rod with the detector mounted on the end, the Mini F has the same intuitive operation and functionality as that of the standard model. Users can measure tight and low areas from a standing position, whilst reducing exposure. It is lightweight and well balanced, ensuring that the system can be used comfortably for long periods of time. This reduces the risk of strain and back-related injuries, which are not uncommon in healthcare workers who regularly bend and crouch when sweeping for contamination.
Find out more
You can find out more about the Radhound Mini and the Mini F by clicking the button below to speak to a product specialist and request a guided demonstration.