Bertin Instruments develop an ERMS for the French Navy
4th May 2022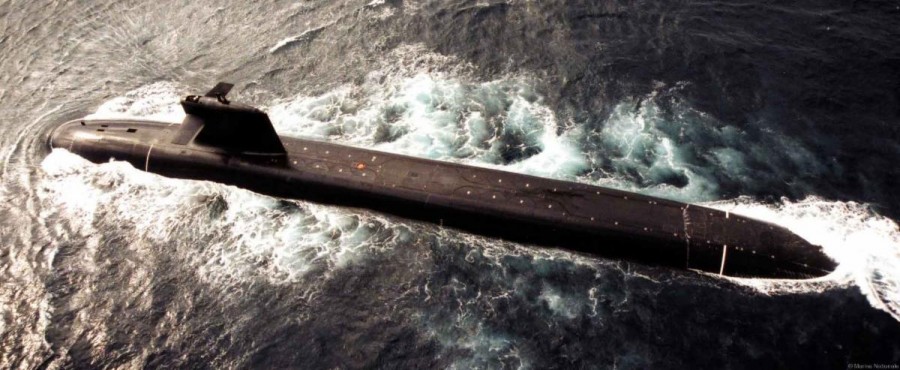 A Triomphant-class submarine of the French Navy, which is powered by an Areva K15 PWR and carries SLBMs
Measuring radioactivity, gamma radiation, and alpha/beta activities across multiple sites
Bertin Instruments has developed an Environmental Radiation Monitoring System (ERMS) for the French navy, Marine Nationale, called 2SNM. As a nuclear operator, the Marine Nationale has a responsibility to the safety and security of its service personnel, as well as to the civil populations and environments where ships with nuclear reactors and weapons are berthed, decommissioned, or operated.
2SNM has been deployed at all French naval bases, including Brest, Toulon, Cherbourg, and L'ile-Longue to monitor nuclear activities, prevent incidents, and provide quick and appropriate responses. Designed to measure levels of radioactivity, gamma radiation, and alpha/beta activities, the ERMS uses several types of equipment linked to a single central system. Bertin Instruments used in 2SNM include the following.
---
GammaTRACER XL2
The GammaTRACER XLS autonomous radiation area monitor allows the continuous measurement, recording, and transmission of gamma dose rates emitted by nuclear reactors, such as the Areva K15 PWR used by French Triomphant submarines and Rolls-Royce PWR2 used by British Vanguard and Astute submarines. Hermetically sealed and using energy-saving chip technology with an extended battery life of up to ten years means the GammaTRACER XL2 allows continuous operation without preventative maintenance of typically five years.
You can learn more about the GammaTRACER XL2 by clicking the button below to speak with our product specialist directly and have a one-to-one guided session.
---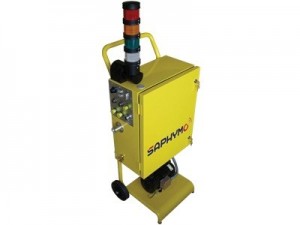 BAB-A7
The BAB-A7 is a mobile aerosol beacon that can be deployed to monitor atmospheric air contamination caused by dust that has been exposed to ambient gamma radiation. It is specifically designed for workstation monitoring, such as during reactor maintenance and ship refitting. It features a local graphic display of volume activities and can record for better measurement traceability.
You can learn more about the BAB-A7 by clicking the button below to speak with our product specialist directly and have a one-to-one guided session.
---
A resilient ERMS
Besides being accurately sensitive over a wide measuring range, 2SNM is highly resilient. Each beacon operates autonomously as part of a wider monitoring network, with alarms triggered by both wireless and optical fiber to ensure threats are communicated when thresholds are breached.
The ERMS also has total energy autonomy independent of mains power thanks to solar panels, with beacons able to operate for up to fifteen days if unable to charge, safeguarding 2SNM from sabotage and cyberthreats.