Southern Scientific appoints two new directors
4th October 2019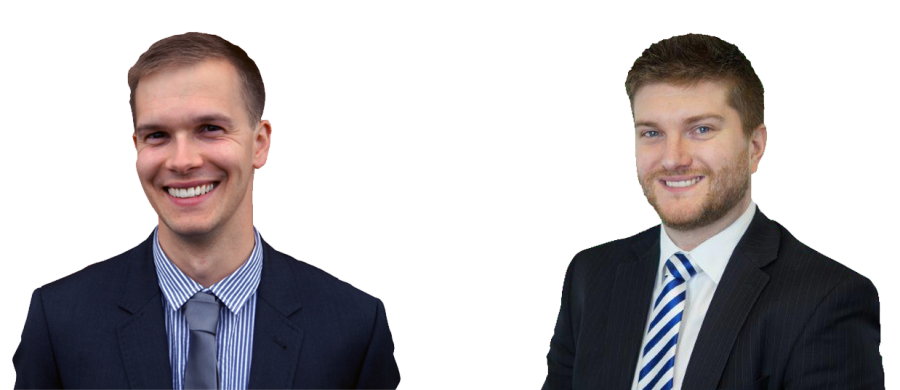 Southern Scientific appoints new directors
John Clapham, LabLogic Group Chairman, writes: "It's the role of the shareholder to appoint directors. For LabLogic, the criteria is that directors should be able to plan the future path of the company. Our future is new country not a continuum of the past.
We need people with vision, passion and energy who are unselfish in helping staff develop. The two product divisions of Southern Scientific both now have sales directors; with James Tomlinson to look after the CBRNe side of the business and Andrew Williams, the Medical. I'm really pleased to make these appointments as a result of seeing these individuals succeed and develop in their current roles."
James Tomlinson, CBRNe & Nuclear Sales Director, said: "I am pleased to be promoted to CBRNe Sales Director after two years in the Sales Manager position at Southern Scientific. I have enjoyed working with the existing team and working to grow the sales resource and level of expertise in our market sectors.

In particular, I am looking forward to continuing to expand the CBRNe market reach for the business, with growth targeted in chemical detection products as there are lots of exciting projects in the pipeline with the UK Fire Service DIM (Detection Identification Monitoring) review and new equipment potential; MoD next-generation chemical handheld assurance equipment…and others.

Closer to the core competency of the business there are several high-value military/security radiation tenders expected in the near future that the Southern Scientific CBRNe team will be targeting to reiterate our standing as a key supplier to the UK sector."
Andrew Williams, Medical Sales Director, added: "I have been fortunate enough to have seen first-hand the levels of success that the LabLogic Group has managed to reach - just to have been a small piece of that achievement is something I am very proud of.
Eleven years on from my first day, I am delighted to now serve as Medical Sales Director for Southern Scientific and look forward to an exciting future within this organization. I count myself very lucky to have such great customers but also to have such a wonderful set of colleagues who are every bit as dedicated and hardworking as I am.
Those who know me will appreciate that I am not often lost for words, but I just want to put on record that it is a privilege and an honour to find myself in this position. I want to thank all the people - friends, colleagues and customers alike - that have played their part in getting us to where we are today. The future is looking very bright!"
Congratulations to James Tomlinson and Andrew Williams.