Upgrading to the Capintec CRC®-55tR
2nd May 2016
A number of Southern Scientific's customers have upgraded to the Capintec CRC®-55tR during the course of the past year. The new instrument provides all the speed and accuracy required to measure and prepare doses as well as maintaining the reliability and performance that users expect from Capintec.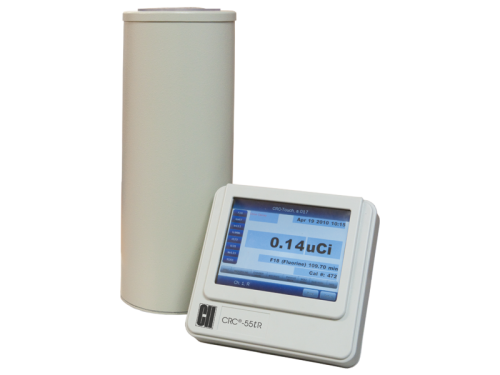 The CRC®-55tR's design includes a menu driven, color touch screen interface that is easy to learn and use.
The ion chamber is one of Capintec's time-tested, high pressure chamber designs capable of measuring a dose as high as 6 Ci (250 GBq) with high accuracy.
Additional features such as USB/PC Communications, printer capabilities, plug and play chamber and expanded remote capabilities make the CRC®-55tR integral in improving departmental efficiency.
So what do users think of the new instrument? Adam Pickles, Radiopharmacy Production Manager at the Northern General Hospital in Sheffield is impressed. He says: " We were attracted to the touch screen 55's for use in our Radiopharmacy production/clean rooms because the size and clarity of the display enables the operators to have better visual contact. The screen has less complex surfaces such as buttons etc., which makes the unit easier to clean and theoretically reduces the risk of microbial growth on the unit."
Capintec instruments are considered to be extremely reliable. Those installed at the Northern General Hospital have been in use for several months. Have they lived up to expectations? "No issues with unreliability," says Adam. "Usability is great. We ran a small training session for the operators to begin, and we have had very little issues once staff started using this equipment."
If you are looking to replace one of your older Capintec models with a 25R, 55tW or 55tR, we will be happy to discuss options to suit your departmental budget. For further information, technical inquiries or to book an on-site demonstration please contact Scott Baker.