Cable free dental QA with a multi-functional meter from RTI
19th September 2018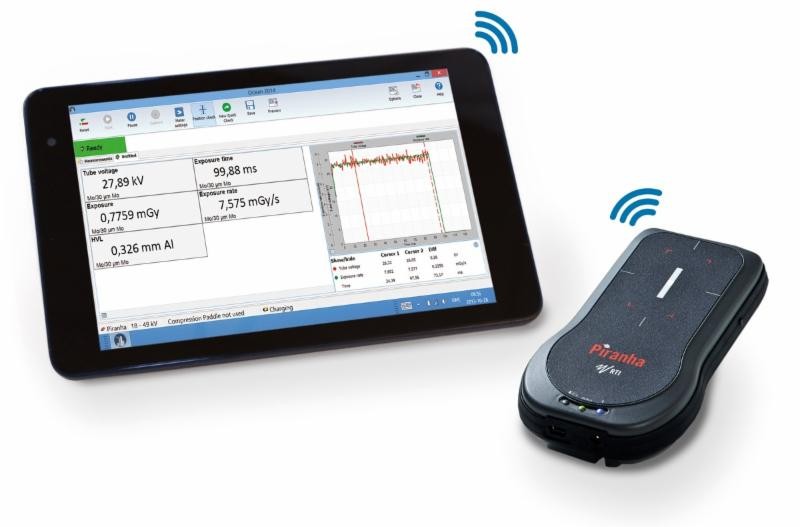 With no cables and easy positioning, the Black Piranha is the clear choice for Dental Panoramic QA.
You can set yourself free in 5 easy steps with the Black Piranha, a self-contained, multi-functional X-ray QA meter.
The 5 steps:
Turn on the Piranha
Mount the Piranha in the Panoramic Holder*
Attach the Holder to the X-ray unit
Make an X-ray exposure, use the unique fluorescent indicators on the Holder to aid correct alignment of the Piranha
You're now good to go and make cable free QA measurements
*No cables required; tangle free QA at its best..