Piranha X-ray QA meter perfect for Poole
23rd March 2018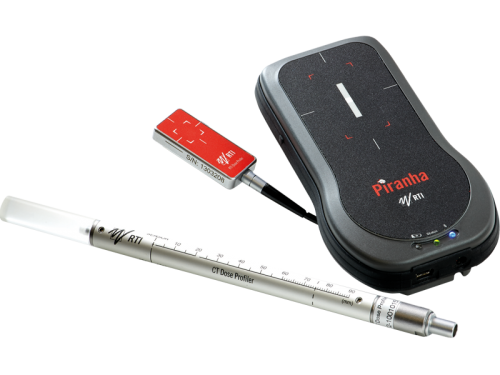 Rave review of RTI's multi-modiltiy X-ray QA meter.
The RTI Piranha X-ray QA meter is a multi-modality X-ray QA meter which provides easy and fast quality control. Stuart Utting from the Medical Physics Department at Poole Hospital recently reviewed the Piranha following rigorous use of the system for over 5 years.
Stuart said 'We love the Piranha, it has proven to be a very stable and intuitive device following relentless use in our department. I was especially impressed with its Bluetooth compatibility and speed of measurements.
The solid-state
T20 Dose detector is great too and is the perfect solution for fluoroscopy. In the future we will look to start using the Piranha for our dental scatter measurements.'
Why the Piranha X-ray QA meter?
The Piranha makes your daily X-ray QA work fast and accurate, with all data readily available to review or forward on. RTI's Ocean software can perform instant real-time background analysis during your measurements, so when your work is done a complete report is ready to print.
The Piranha X-ray QA meter comes ready-to-use with everything you need included. It is really an all-in-one multifunction meter. Connect to your computer wireless or via USB and you have a complete QA-system! The number of Piranha models available ensures that you only pay for what you need. As your needs grow, you have unlimited ability to upgrade your Piranha.
Please contact us for a free no obligation demonstration.